VPNFilter malware sinks its teeth into more routers
Comments Off

on VPNFilter malware sinks its teeth into more routers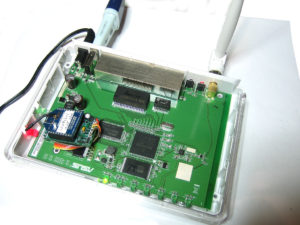 The Wi-Fi router-killing malware known as VPNFilter is more dangerous than previously thought. The malicious code can actually infect over 70 different device models, up from a mere dozen.
Last month, Cisco warned the public about the malware, which contains a self-destruct function that can brick a device. The company estimates that at least 500,000 wireless and broadband routers across the globe have so far been infected.
Since Cisco went public, the company has noticed the malware expand its targets. The malicious code is now going after products from Asus, D-Link and Huawei, in addition to attacking more models from Netgear and MikroTik.
On top of all this, Cisco has discovered a new capability in VPNFilter; it can secretly inject malicious content over the web traffic that passes through an infected router. The capability lets VPNFilter stage what's called a man-in-the-middle attack so that it can spy on victims and steal their sensitive data, Cisco's Talos security group said in a blog poston Wednesday.
"These new discoveries have shown us that the threat from VPNFilter continues to grow," it said.
Who built VPNFilter isn't definitely known, but the US Justice Department is pointing fingers at Russia; it's blamed the malware's development on a state-sponsored hacking group from the Kremlin known as a Fancy Bear or APT28. When Cisco discovered the malware, it noted that the malicious code was spreading at an "alarming rate" in the Ukraine.
What's clear is that VPNFilter is a disturbing threat. When the malware infects, it can download a module that lets the malicious code intercept and manipulate web traffic that passes through the router. It'll also attempt to downgrade HTTPS encrypted connections to HTTP, so that any sensitive data can be exposed in clear text and collected.
The VPNFilter has been able to attack so many router models by targeting known vulnerabilities in the devices. Many of these routers are built with weak default passwords or contain software bugs that remain unpatched.
What makes VPNFilter particularly nasty is that it's hard to delete. Rebooting your router can temporarily remove the router-bricking and spying functions of the malware, but not all the malicious code. To fully clear it, you'll have to initiate a hard reset, which will restore the router's factory settings. However, to prevent re-infection, you'll have to look into patching the router with whatever security update your vendor can provide. PCMag has a guide for more details.
A full list of the affected products can be found on FOXNews.com
This article originally appeared on PCMag.com.