How Productive Is Your Website? Small Business
Comments Off

on How Productive Is Your Website? Small Business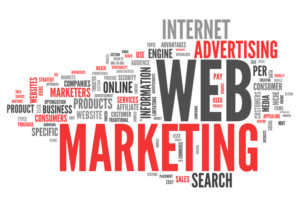 For most business people, the automatic answer to the question how productive is your website is "Not productive enough." In business, it pays to never be satisfied, so chances are you'd like to be getting more from your site no matter how well it's doing by objective standards. And chances are you could be getting more from it, with the right approach and a mindful plan for website maintenance and content.
More than Traffic
Traffic is an important metric for a website, of course, but traffic that doesn't convert doesn't do much for you aside from driving up your hosting costs. High traffic volume is a good place to start,
but there are plenty of other areas you can improve to ensure you get more out of your website.
Keep It Fresh
Don't let your site grow stale: New content or updated content on a regular basis will not only inspire people to return to your site, but will project the image of a busy, active concern instead of a forgotten spot on the internet. Which of those would you rather do business with? Schedule some time each week to freshen things up.
Spread the Word
Use Social Media to spread your message. Don't be afraid to toot your own horn and do some PR work for yourself. Even the smallest of changes can be grist for some publicity, and publicity drives search rankings, SEO performance and generates high-quality traffic to your site.
Think about Offline
Quick – what's your offline marketing strategy? It's tempting to think of the internet as a magical
place where you can put all your efforts, but old-school offline marketing remains important for generating interest, traffic and visibility.
Optimize
Test your website and make sure it loads quickly on all browsers, operating systems and devices. Make sure it looks good on phones and tablets. And make sure there are no broken links, missing images or typos.
Be Available
Don't try to be mysterious and aloof. Make certain visitors to your website have multiple ways of
contacting you – and can find that information easily. Imagine you've never seen your site before –
would you be able to get in touch in a minimum amount of time? Frustrate folks once, and they may never return to give you a second chance.
Your website is a vital tool for your business. Making sure it's operating at peak productivity could be the difference between new customers – and no customers.
Call us to discuss your website and marketing strategy.
we will build your site and guide you to your specific goals and success.